| | |
| --- | --- |
| Version | |
| Download | 34 |
| Total Views | 297 |
| Stock | ∞ |
| File Size | 4.00 KB |
| File Type | |
| Create Date | July 26, 2018 |
| Last Updated | December 2, 2018 |
Download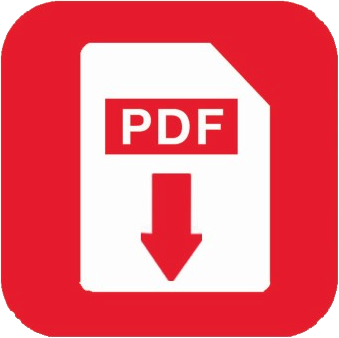 Download Summary Book
S. No

Volume-7 Issue-4, November 2018

, ISSN: 2277-3878

 (Online)




Published By: Blue Eyes Intelligence Engineering & Sciences Publication

Page No.

1.

Authors:

Ajala F. A., Adigun A.A, Oke A.O

Paper Title:

Development of Hybrid Compression Algorithm for Medical Images using Lempel-Ziv-Welch and Huffman Encoding

Abstract: Image compression is of utmost importance in data processing, because of the cost savings it offers and because of the large volume of data transferred from one end to the other. The smaller the size of the data the better transmission speed and it also saves time. In communication, transmission of data efficiently, fast and noise free is essential.. Both the LZW and Huffman image compression algorithm are lossless in manner and these methods and some versions of them are very common in use of compressing images. On the average Huffman gives better compression results, while LZW give a better signal-noise-ratio and when the compression efficiency gap between the LZW algorithm and its Huffman counterpart is the largest. In this work, Hybrid of LZW and Huffman image compression was developed and used. It gives better compression ratio and SNR than Huffman Encoding and LZW Algorithm. It also provides cheap, reliable and efficient system for image compression in digital communication system. The average result shows that Huffman encoding has 59.46% and LZW has1,99% of compression ratio, whereas the hybrid of Huffman and LZW has compression ratio of 47.61% but has 92.76% of Signal to Noise Ratio that produce better result of the original image.

Keywords: Compression, Transmission, Huffman, LZW, Encoding.


References:

Subramanya A, (2002) "Image Compression Technique," Potentials IEEE, Vol. 20, Issue 1, pp 19-23,

Meyer B and P. Tischer, (2010) "TMW—A New Method for Lossless Image Compression," Australia,

Huffman D (1952), A Method for the Construction of Minimum Redundancy Codes,‖ Proc. IRE, pp. 1098-1101,

Rajeswari R and R. Rajesh, (2011) "WBMP Compression," In- ternational Journal of Wisdom Based Computing, Vol. 1, No. 2,

Ramya R, and K. Mala, (2007) A hybrid Compression Algorithm for Compound Images, IEEE International Conference on Computational Intelligence and Multimedia Applications, Vol.3, pp 68-72.

Sunil Kumar and R.C.Jain, (2007) "Low complexity fractal-based image compression techniques," IEEE Transactions on Consumer Electronics, Vol.43, no.4, pp 987-993,

Mohammed, (2008)"Highly scalable hybrid image coding scheme," Digital Signal Processing, Vol.18, no.3, pp 364-374,

Zhe-Ming L.U.and P.E.I.Hui, (2005) "Hybrid image compression scheme based on PVQ and DCTVQ," IEICE transactions on information and systems, Vol.88, no.10, pp 2422-2426,

ZIV, J., AND LEMPEL(1978), A. Compression of individual sequences via variable-rate coding. IEEE Transactions on Information Theory 24, 530–536

2.

Authors:

Savita Sharma, Mausham Taneja

Paper Title:

The Effect of Training on Employee Performance

Abstract: The Success or failure of modern business organizations depends on the quality of their human resources. Well trained and highly developed employees are considered a cornerstone for such success. The employee is a bloodstream of any business. The accomplishment or disaster of the firm depends on its employee performance. Hence, top management realized the importance of investing in training and development for the sake of improving employee performance. Training and Development, On the Job Training, Training Design and Delivery style are four of the most important aspects of organizational studies. The focus of the current study is to understand the effect of Training and Development, On the Job Training, Training Design and Delivery style on Organizational performance. Low job satisfaction and low motivation do not only reduce the performance of the health systems but also constitute a serious push factor for migration of health workers, both from rural areas to the cities and to other countries. Employees – the vital part of the organization should be developed as they are contributing to the organization "s success. Organizations require the employees of highly skilled, knowledgeable with the right attitude for its smooth functioning and development. The present investigation is good to go to discover the effect of training on employee work execution conduct among modern laborers of ventures situated in the National Capital Region. This paper focus on the current practices being followed in organizations for training and development of the employees in industry with analyze the impact of training and development programmers on employees' work performance in the industries located in Gautama Buddha Nagar, to highlight the problems responsible for the unsuccessful implementation of the training and development programmers in the industries of Uttar Pradesh with some good suggestion to measures for the successful implementation of training and development programmers in the organizations to uplift the level of employees' work performance.

Keywords: Training, Employee performance. Competence, Job Performance, Employee Quality, Training, and Development, On the Job Training, Training Design, Delivery style, Organizational Performance.


References:

Stone R J. (2002), Human Resource Management 2nd Edition, Jhon Wiley & Sons 2002.

George, S. A. & Scott, B. W. 2012, Managing Human Resource, 16th Edition.

Fakhar Ul Afaq, Anwar Khan (2008), "Case of Pearl Continental hotels in Pakistan, Relationship of training with Employees' Performance in Hoteling Industry".

Richard Chang Associates, INC., "Measuring the impact of training, demonstrate the measurable results and return on investment."

McKinsey Quarterly (2006), "An executive take on the top business trends", a McKinsey Global Survey.

Meyer, P.J. and Smith, A.C. (2000), "HRM practices and organizational commitment: a test of a mediation model", Canadian Journal of Administrative Sciences, Vol. 17 No. 4, pp. 319-31.

Colarelli, S. M., & Monteiro, M. S. 1996. Some contextual influences on training utilization. The Journal of Applied Behavioral Science, 32(3): 306-322.

Tai, W. T., (2006). Effects of Training Framing, General Self-efficacy and Training Motivation on Trainees' Training Effectiveness, Emerald Group Publishers, 35(1), pp. 51-65.

Gerhart, B., Milkovich, G. T., & Murray, B. 1992. Pay, performance, and participation. In D. Lewin, O. Mitchell, & P. Sherer (Eds.), Research Frontiers in Industrial Relations, pp. 193-238. Madison, WI: Industrial Relations Research Association.

Harvey, M. 2002. Human Resource Management in Africa: Alice's Adventures in Wonderland. International Journal of Human Resource Management. 13,7, 1119 – 1145.

Brotherton, J., Evans, C., (2010). The Importance of the Trainer: Factors Affecting the Retention of Clients in the Training Services Sector, Industrial and Commercial Training.

Emerald Group Publishers, 42(1), pp. 23-31. Brinkerh off, R. O., (2006). Increasing Impacts of Training Investments: An Evaluation Strategy for Building Organizational Learning Capability, Industrial and Commercial Banking. Emerald Group of Publishers, 38(6), pp. 302-307.

3.

Authors:

M. S. Minu, Deepak Adithya K. N.

Paper Title:

Real Time College Bus Monitoring and Notification System

Abstract: In today economic and traffic condition no one can predicts at wat time and when the required transportation of a person can arrive .The aim of the paper work to provide a app which can be used for college students so that they can manage the time during all days usefully and get to their transport point at the right time and not lose the bus or any other college transportation receive provided by the college. I intent to use IOT and concepts with the help of Arduino to complete and implement this product. This paper also aims to add feature like estimate time of arrival, notification, students data base etc. 

Keywords: Arduino, Economic and Traffic, College Students.


References:

Manash​ ​Pratim​ ​Gohain,​ ​Speed​ ​Governors,​ ​GPS​ ​must​ ​for school​ ​buses, The ​ ​Times​ ​of​ ​India, February​ ​24, 2017

Pham Hoang Oat, Micheal Drieberg and Nguyen Chi Cuong, Development of Vehicle Tracking System using GPS         and GSM Modem , 2013 IEEE Conference on Open Systems  (ICOS),​ ​December​ ​2​ ​-​ ​4,​ ​2013,​ ​Sarawak,​ ​Malaysia.

Maliha Mahbub, Anuradha Mandal, Sabira Khanam, M. Shamim Kaiser and Shamim Al Mamun, "Improvement of RFID Tag Detection Using Smart Antenna For Tag Based School Monitoring System", International  Conference on     Electrical Engineering and Information & Communication      Technology​ ​(ICEEICT)​ ​2014

Yuanqing Zheng; Pengfei Zhou; Mo Li, "How Long to Wait? Predicting Bus Arrival Time with Mobile Phone Based Participatory Sensing, "Mobile Computing, IEEE Transactions on,​ ​vol.13,​ ​no.6,​ ​pp.1228,​ ​1241,​ ​June​ ​2014.

Isa, H. L., Saad, S. A., Badrul Hisham, A. Aisha, &Ishak, M. H. I., "Improvement of GPS Accuracy in Positioning by Using DGPS Technique BT –Modeling, Design and Simulation of Systems: 17th Asia Simulation Conference, Asia Sim 2017, Melaka, Malaysia, August 27 – 29, 2017, Proceedings, Part II,"In M. S. Mohamed Ali, H. Wahid, N. A. Mohd Subha, S. Sahlan, M. A. Md. Yunus, & A. R. Wahap (Eds.), (pp. 3–11)Singapore: Springer Singapore, 2017.

Maruthi, R., "SMS based Bus Tracking System using Open Source Technologies," Int. J. Comput. Appl. (0975 – 8887), pp. vol. 86, 44– 46, 2014.

Rahman, A. A., & Sidek, S., Abdullah, A. R., "The critical flaw in the implementation of GPS tracking system in express bus industry," 10th IEEE Int. Conf. Serv. Oper. Logist. Informatics, SOLI 2015 - conjunction with ICT4ALL 2015, pp. 71–76, 2015.

Ramadan, M. N., Al-kheder, S., Al-khedher, M. a, & Member, S., a, "Intelligent Anti-Theft and Tracking System for Automobiles," Int. J. Mach. Learn. Computer, pp. vol. 2, 88–92, 2012.

4.

Authors:

Ritu Maheshwari, Anil Rajput, Anil K. Gupta

Paper Title:

Performance of "VCPHCF-RTT" Security Agent in Private Virtual Cloud Infrastructure

Abstract: Cloud Security issue is one of the biggest challenges that hampers the growth of Cloud for its various service provisioning. An on-demand access to a shared pool of computing resources in the cloud is the major service provisioning that involves delivering hosted services over the Internet. Security of Private Virtual Cloud Infrastructure will be proposed against IP-Spoofing based DDoS Attacks using Private Virtual Cloud Infrastructure Model. Virtualization Enhancement will be done in Cloud using proposed Security Agent VCPHCF-RTT. Performance Parameters will be analysed after introspection to cloud security techniques to resolve focussed Research Problem Issues and Challenges. VCPHCF-RTT improves the efficiency of the probability based Hop Count Filtering technique using HCF at intermediate nodes between the Virtual Machines of Client VM and Server VM along with RTT. It reduces the probability of guessing the RTT and VCHCF parameter values both at the intermediate routers by the attackers. The robustness of VCPHCF-RTT has been shown in this paper against CHCF and PHCF techniques.

Keywords: Distributed Denial of Service (DDoS), Clouds, Virtual Machines (VM), Filter, Hop Count Filtering (HCF), Time-to-live (TTL), Virtual Cloud Probabilistic Hop Count Filtering using Round Trip Time (VCPHCF-RTT). 


References:

Chi-Chun, H. Chun-Chieh, K. Joy, "A Cooperative Intrusion Detection System Framework for Cloud Computing Networks," IEEE 39th International Conference on Parallel Processing Workshops, pp. 280-284, 2010.

Kourai, T.Azumi, S. Chiba, "A Self-Protection mechanism against Stepping Stone Attacks for IaaS Clouds," IEEE 9th International Conference on Ubiquitous Intelligence and Computing, pp. 539-546, 2012.

Shrivastava, R. Sharma, A. Verma, "MAS based Framework to protect Cloud Computing against DDoS Attack," International Journal of Research in Engineering and Technology, IJRET, vol. 2(12), pp. 36-40, December, 2013.

Sheng-Wei, Y. Fang, "Securing KVM – based Cloud Systems via Virtualization Introspection," IEEE 47th Hawaii International Conference on System Science, pp. 5028-5037, 2014.

Kumara M.A., C.D. Jaidhar, "Hypervisor and Virtual Machine Dependent Intrusion Detection and Prevention System for Virtualized Cloud Environment," 1st International Conference on Telematics and Future Generation Networks, pp. 1-6, 2015.

Biswa Ranjan Swain, Bibhudatta Sahoo, "Mitigating DDoS attack and Saving Computational Time using a Probabilistic approach and HCF method," IEEE International Conference on Advance Computing, NIT, Rourkela, India, pp. 1170-1172, 6-7, March 2009

Maheshwari, C. Rama Krishna, M. Sridhar Brahma "Defending Network System against IP Spoofing based Distributed DoS attacks using DPHCF-RTT Packet Filtering Technique," IEEE International Conference on Issues and Challenges in Intelligent Computing Techniques, KIET, Ghaziabad, India, pp. 211-214, 8th February 2014.

Jayashree, K.S. Easwarakumar, V. Anandharaman, K. Aswin, S. Raja Vijay, "A Proactive Statistical Defense Solution for DDOS Attacks in Active Networks," 1st IEEE International Conference on Emerging Trends in Engineering & Technology, Anna University, Chennai, India, pp. 878-881, 16-18, July, 2008.

Sen, "A Robust mechanism for defending distributed denial of service attacks on web servers," International Journal of Network Security and its Applications, vol. 3 (2), pp. 162-179, March 2011.

Wu, R. Zheng, J. Pu, Shibao Sun, "An Adaptive Control Mechanism for Mitigating DDoS Attacks," IEEE International Conference on Automation and Logistics, Henan University of Science and Technology, Luoyang, China, pp. 1760-1764, 5-7, August, 2009.

Wang, C.Jin and K. Shang, "Defense Against Spoofed IP Traffic Using Hop-Count Filtering," IEEE Transaction on Networking, vol. 15 (1), pp. 40-53, February, 2007.

Zhang, J. eng, Z. Qin, M. Zhou, "Detecting the DDoS Attacks Based on SYN proxy and Hop-Count Filter," IEEE International Conference on Communications, Circuits and Systems, University of Electronic Science and Technology, China, pp. 457-461, 11-13, July, 2007.

B. Mopari, S.G. Pukale, M.L. Dhore, "Detection and defense against DDoS attack with IP spoofing," IEEE International Conference on Computing, Communication and Networking, Vishwakarma Institute of Technology, Pune, India, pp. 1-5, 18-20, December, 2008.

Jin, H. Wang, K. G. Shin, "Hop-count filtering: an effective defense against spoofed traffic," 2003, [Online]. Available: http://www.citeseerx.ist.psu.edu

A. Mukaddam, I. H. Elhajj, "Hop count variability," 6th IEEE International Conference on Internet Technology and Secured Transactions, American University of Beirut, Lebanon, pp. 240-244, 11-14, December , 2011.

5.

Authors:

Pankaj Kumar Gautam, Sudhasnhu Pandey, Vishwajeet Kumar Nanda

Paper Title:

Robot Control by Accelerometer Based Hand Gesture using Arduino Microcontroller

Abstract: Most of robots are controlled by wireless connection (like remote or cell phones) or by direct (wired) connection. In this project work we have designed a robot which is to be controlled by hand gesture of human and an accelerometer is used to move robot according to hand movement. In this work the hardware requirements and complexity has been removed because of not using remote control. Arduino microcontroller makes it a self activated robot, which drives itself according to hand gesture of human standing in front of it. It follows the users hand gesture using accelerometer which makes itself driven robot.

Keywords: Accelerometer, Arduino-Uno, Hand Gesture, Microcontroller, Robot. 


References:

J. Boehme, A .Brakensiek, U.D. Braumann, M. Krabbes, and H.M. Gross. "Neural networks for gesture based remote control of a mobile robot". In Proc.1998 IEEE World Congress on Computational Intelligence WCCI 1998 – IJCNN 1998, pages 372-377, Anchorage, 1998. IEEE Computer Society Press.

Bretzner, I. Laptev, and T. Lindberg, "Hand Gesture Recognition using Multi-Scale Color Features, Hierarchical Models and Particle Filtering", IEEE International Conf. on Automatic Face and Gesture Recognition, 2002.

Rosales, V. Athitsos, L. Sigal, and S. Sclaroff, "3D Hand Pose Reconstruction Using Specialized Mappings", IEEE International      Con. on Computer Vision, pp. 378- 385, 2001.

"Accelerometer-Based Control of an Industrial Robotic Arm" Pedro Neto, J. Norberto Pires, Member, IEEE, and A. Paulo Moreira, Member, IEEE.

Cui and J.J. Weng. "Hand sign recognition from intensity image sequences with complex backgrouns". In Proceedings of the Second International Conference on Automatic Face and Gesture Recognition, Killington, Vermont, 1996.

6.

Authors:

Simran Verma, Taruna Dhingra, Rashmi Rameshwari

Paper Title:

In Slilico Methods for Eradication of Papaya Leaf Curl Disease from Carica Papaya

Abstract: Carica papaya is a common fruit found in India. It has various medicinal properties. several viral diseases of papaya cause huge lose to agricultural economy to a large scale. The most commonly reported is Papaya leaf curl disease which is caused by Papaya leaf curl virus. Papaya leaf curl virus belongs to the genus Begomovirus i.e. has bipartite genome. Its C2(L2) gene in segment A of genome functions as transcription activator. To remove the infection of this virus from papaya gene silencing feature was considered. Out of several methods for gene silencing, RNA interference was studied in detailed to remove Papaya leaf curl disease through in silico. AGO1, QDE-2, and RDE-1are the related proteins required for transcriptional gene silencing in plants. These protein belong to Argonaute family and play central role in RNA silencing processes. RISC is the RNA induced silencing complex responsible for gene silencing. GW(Genome Wide Micro RNAs proteins) stand for (miRNA). It guides argonaute proteins to target mRNAs leading to gene silencing. The maximum homology of Papaya leaf curl virus was found to be with Tobacco Curly Shoot Virus. It has been found from literature that Carica papaya shares common ancestor with Arabidopsis Thaliana. The related proteins i.e. AGO1, QDE-2, and RDE is common protein found in both the species. These proteins are required for transcriptional gene silencing in plants. This suggests that these proteins can help in transcriptional gene silencing in Carica papaya too. This transcriptional gene silencing will repress the gene C2(L2) and thus stop further infection of virus. Bemisia tabaci is the insect vector of Papaya leaf curl virus. Controlling the population of this insect vector can reduce the chances of this virus infecting Carica papaya. Dimethoate is an insecticide used to kill this insect vector and is hazardous for human life. Anatoxin is a naturally occurring organophosphate isolated from blue-green algae and can be used as an efficient insecticide against Bemisia Tabaci.

Keywords: Carica Papaya, Papaya Leaf Curl Virus, Gene silencing, Dimethoate, Bemisia Tabaci


References:

Aravind, G., Bhowmik, D., Duraivel, S., & Harish, G. (2013). Traditional and medicinal uses of Carica papaya. Journal of Medicinal Plants Studies, 1(1), 7-15.Vinod Kumar, 2012

El-Zaher, E. H. A. (2014). Antifungal activity of Carica papaya seed extract against Aspergillus flavus as serious mycotoxins producing organism and causal organism for aspergillosis. Egypt. J. Exp. Biol.(Bot.), 10(1), 51-62.

Anibijuwon, I. I., & Udeze, A. O. (2009). Antimicrobial activity of Carica papaya (pawpaw leaf) on some pathogenic organisms of clinical origin from South-Western Nigeria. Ethnobotanical Leaflets, 2009(7), 4.

Purcifull, D. E. (1972). Papaya ringspot virus, no. 84. Description of Plant Viruses. Comm. Mycol. Inst. Assoc. Appl. Biol., Kew, Surrey, England.

Thomas, K. M., & Krishnaswamy, C. S. (1939). First report of papaya leaf curl virus infecting papaya plants. Curr. Sci, 8, 316.

Chandra, K. J., & Samuel, L. D. K. (1999). Viral and phytoplasmal diseases of papaya in India. Diseases of horticultural crops-fruits. Indus Publishing Company, New Delhi, 493-515.

Lokhande, N. M., Moghe, P. G., Matte, A. D., & Hiware, B. J. (1992). Occurrence of papaya ringspot virus (PRSV) in Vidharbha regions of Maharashtra. Journal of Soils and Crops, 2, 36-39.

Pita, J. S., Fondong, V. N., Sangare, A., Otim-Nape, G. W., Ogwal, S., & Fauquet, C. M. (2001). Recombination, pseudorecombination and synergism of geminiviruses are determinant keys to the epidemic of severe cassava mosaic disease in Uganda. Journal of General Virology, 82(3), 655-665.

Fagard, M., Boutet, S., Morel, J. B., Bellini, C., & Vaucheret, H. (2000). AGO1, QDE-2, and RDE-1 are related proteins required for post-transcriptional gene silencing in plants, quelling in fungi, and RNA interference in animals. Proceedings of the National Academy of Sciences, 97(21), 11650-11654.

Bohmert, K., Camus, I., Bellini, C., Bouchez, D., Caboche, M., & Benning, C. (1998). AGO1 defines a novel locus of Arabidopsis controlling leaf development. The EMBO journal, 17(1), 170-180.

Hutvagner, G., & Simard, M. J. (2008). Argonaute proteins: key players in RNA silencing. Nature reviews Molecular cell biology, 9(1), 22.

Tang, G. (2005). siRNA and miRNA: an insight into RISCs. Trends in biochemical sciences, 30(2), 106-114.

Pontier, D., Picart, C., Roudier, F., Garcia, D., Lahmy, S., Azevedo, J., & Colot, V. (2012). NERD, a plant-specific GW protein, defines an additional RNAi-dependent chromatin-based pathway in    Molecular cell, 48(1), 121-132.

Ren, G., Xie, M., Zhang, S., Vinovskis, C., Chen, X., & Yu, B. (2014). Methylation protects microRNAs from an AGO1-associated activity that uridylates 5′ RNA fragments generated by AGO1 cleavage. Proceedings of the National Academy of Sciences, 111(17), 6365-6370.

Gupta, R. C., & Milatovic, D. (2014). Insecticides. In Biomarkers in toxicology (pp. 389-407).

Varun, P., Ranade, S. A., & Saxena, S. (2017). A molecular insight into papaya leaf curl—a severe viral disease. Protoplasma, 254(6), 2055-2070.

Eulalio, A., Tritschler, F., & Izaurralde, E. (2009). The GW182 protein family in animal cells: new insights into domains required for miRNA-mediated gene silencing. Rna.

7.

Authors:

Rishi Choubey, V.B. Reddy

Paper Title:

Performance Analysis and Channel Estimation Based on K-Means based Correlation

Abstract: In this paper an efficient k-means based approach has been used for channel estimation and performance analysis. For experimentation 2×2, 3×3, 4×4, 5×5 systems (MIMO−OFDM) have been used. The parameter considered are subcarriers, spreading code length, timing jitters, channel variations and temperature correlation. The system is considered with the correlated timing jitters. First the subcarrier is considered according to the system with the variable spreading length along with the variable timing jitters. For finding the nearer subcarriers in the related frequency k-means algorithm have been applied. It is helpful in finding the related correlation. Additive white Gaussian noise (AWGN) and Rayleigh fading channel have been considered. The results clearly indicate that the improved performance has been obtained in case of increasing the systems or the subcarriers after the related similarity correlation through our approach. It is also found better in terms of different parametric variations.

Keywords: AWGN, Rayleigh Channel, Channel Estimation, K-Means


References:

Frederiksen FB, Prasad R. An overview of OFDM and related techniques towards development of future wireless multimedia communications. In Radio and Wireless Conference 2002 (pp. 19-22). IEEE.

Bingham JA. Multicarrier modulation for data transmission: An idea whose time has come. IEEE Communications magazine. 1990;28(5):5-14.

Wang Z, Ma X, Giannakis GB. OFDM or single-carrier block transmissions? IEEE Transactions on Communications. 2004;52(3):380-94.

Trivedi S, Raeen MS, Pawar SS. BER analysis of MIMO-OFDM system using BPSK modulation scheme. International Journal of Advanced Computer Research. 2012; 2(5):219-26.

Xia P, Giannakis GB. Design and analysis of transmit-beamforming based on limited-rate feedback. IEEE Transactions on Signal Processing. 2006 May;54(5):1853-63.

Paramita S, Singh SS, Mohanta J. Time and frequency synchronization in OFDM system. International Journal of Advanced Computer Research. 2014;4(3):856.

Muzakkari BA, Mohamed MA, Kadir MF, Mohamad Z, Jamil N. Recent advances in energy efficient-QoS aware MAC protocols for wireless sensor networks. International Journal of Advanced Computer Research. 2018; 8(38): 212-228.

Shalini J,Manjunatha YR. Efficient reconfigurable architecture for advanced orthogonal frequency division multiplexing (AOFDM) transmitter. International Journal of Advanced Computer Research. 2018; 8(37):171-179.

Khandelwal A, Jain YK. An efficient k-means algorithm for the cluster head selection based on SAW and WPM. International Journal of Advanced Computer Research. 2018; 8(37):191-202.

Zhou S, Wang Z, Giannakis GB. Quantifying the power loss when transmit beamforming relies on finite-rate feedback. IEEE Transactions on Wireless Communications. 2005;4(4):1948-57.

Tarokh V, Seshadri N, Calderbank AR. Space-time codes for high data rate wireless communication: Performance criterion and code construction. IEEE Transactions on Information Theory. 1998;44(2):744-65.

Foschini GJ. Layered space‐time architecture for wireless communication in a fading environment when using multi‐element antennas. Bell labs Technical Journal. 1996;1(2):41-59.

Anitha K, Sujatha BK. FPGA implementation of high throughput digital QPSK modulator using verilog HDL. International Journal of Advanced Computer Research. 2014;4(1):217.

Wu S. A PID controller parameter tuning method based on improved PSO. International Journal of Advanced Computer Research. 2018;8(34):41-6.

Telatar E. Capacity of Multi‐antenna Gaussian Channels. European transactions on telecommunications. 1999;10(6):585-95.

Daksh JK, Mohan R, Sharma S. Performance analysis with space-time coding in MIMO-OFDM systems with multiple antennas. International Journal of Advanced Computer Research. 2013;3(2):126-9.

Choubey R, Mohan R, Sharma S. A survey of BER performance of generalized MC DS-CDMA system. International Journal of Advanced Computer Research. 2013;3(2):130-3.

Daksh JK, Mohan R, Sharma S. A survey of Performance Analysis in MIMO-OFDM Systems. International Journal of Advanced Computer Research. 2013;3(2):91-4.

Dubey AK, Khandagre Y, Kushwaha GR, Hemnani K, Tiwari R, Shrivastava N. PAPR Reduction in OFDM by Using Modernize SLM Technique. InRecent Trends in Wireless and Mobile Networks 2011 (pp. 397-405). Springer Berlin Heidelberg.

Irandegani M, Bagherizadeh M. Designing an asynchronous multi-channel media access control protocol based on service quality for wireless sensor networks. International Journal of Advanced Computer Research. 2017;7(32):190.

Dalwadi DC, Soni HB. A novel channel estimation technique of MIMO-OFDM system based on Extended Kalman filter. Ininternational conference on electronics and communication systems 2017 (pp. 158-163). IEEE.

Hayder AS, Nakhai MR, Le TA. Enhanced sparse Bayesian learning-based channel estimation for massive MIMO-OFDM systems. InEuropean conference on networks and communications 2017 (pp. 1-5). IEEE.

Ghosh M, Srinivasarao C, Sahoo HK. Adaptive channel estimation in MIMO-OFDM for indoor and outdoor environments. Ininternational conference on wireless communications, signal processing and networking 2017 (pp. 2743-2747). IEEE.

Venkatasubramanian A, Krithika V, Partibane B. Channel estimation for a multi-user MIMO-OFDM-IDMA system. Ininternational conference on communication and signal processing 2017 (pp. 1823-1827). IEEE.

Nair AS, Jones SR. Design of low complexity H-inf algorithm for channel estimation in multiuser multicell MIMO OFDM systems. Ininternational conference on intelligent computing, instrumentation and control technologies 2017 (pp. 824-830). IEEE.

Sherin KJ, Abhitha E. ICI mitigation in MIMO-OFDM by iterative equalization using OPT in time varying channels. In international conference on intelligent computing and control 2017 (pp. 1-6). IEEE.

Inkamchua N, Boonsrimuang P, Mata T, Sopin A. Proposal of channel estimation scheme for practical V-BLAST MIMO-OFDM system. Ininternational conference on information technology and electrical engineering 2017 (pp. 1-5). IEEE.

Munshi A, Unnikrishnan S. Modeling and simulation of MIMO-OFDM systems with classical and Bayesian channel estimation. Ininternational conference on advances in computing, communication and control 2017 (pp. 1-4). IEEE.

Ladaycia A, Belouchrani A, Abed-Meraim K, Mokraoui A. Em-based semi-blindMIMO-OFDM channel estimation. In international conference on acoustics, speech and signal processing 2018 (pp. 3899-3903). IEEE.

Kong W, Li H, Song S, Fan Y, Zhang W. Compressive sensing based channel estimation for MIMO-OFDM systems. In conference on industrial electronics and applications 2018 (pp. 2164-2169). IEEE.

8.

Authors:

A.S. Madhusudhan Rao

Paper Title:

Energy Dependent γ- ray Attenuation Studies on Cs Halides & Determination of Photon Interaction Parameters

Abstract: Experimental determination of mass attenuation coefficient (μm) of Cs halides at different γ-energies has been taken up. Mixture rule is used to calculate the values of μm of compounds. Experimentally determined μm is compared with the calculated and X-Com values. Other physical parameters of the Cs halides are evaluated using the experimental, calculated and the X-Com values of μm and are reported for first time.

Keywords: Physical parameters, Cs halides, Pellets, X-Com, Mixture Rule.


References:

Turgut U, Simsek A, Buyukkasapp E and Ertugrul M, Spectrochim Acta B, 57, 261 (2002)

Sahin A. Un Y. Nucl. Instrum. Methods B. 269, 1506-1511(2011).

Abdel-Rahman, M.A., Badawi, E.A., Abdel-Hady, Y.L., Kamel, N., Nucl.Instrum. Methods A 447, 432–436 (2000).

Kurudirek M., Aygun M., Erzeneoğlu S.Z., Appl. Radiat. Isot., 68, 1006-1011(2010).

Singh H, Singh K, Gerward L, Sahota H.S, and Nathuram R, Nucl.Instrum. & Meth. B207, 257 (2003).

S. Madhusudhan Rao et al, Determination of Photon Interaction Parameters of CaO and MgO for Multi-Energetic Photons using γ-Ray Attenuation Technique, IOSR-JAP, Volume 8, Issue 2 Ver. I (Mar. - Apr. 2016), PP 103-109

Gerward, N. Guilbert, K.B. Jensen, H. Levring, X-ray absorption in matter. Reengineering XCOM, Radiation Physics and Chemistry, 60 (2001) 23–24.
http://ijrte.org/wp-content/uploads/2017/08/IJRTE.png
0
0
IJRTE Journal
http://ijrte.org/wp-content/uploads/2017/08/IJRTE.png
IJRTE Journal
2018-07-26 11:04:04
2018-12-02 11:44:10
Volume-7 Issue-4