Version
Download

56

File Size

4.00 KB

File Count

1

Create Date

February 14, 2018

Last Updated

November 23, 2018
Volume-7 Issue-1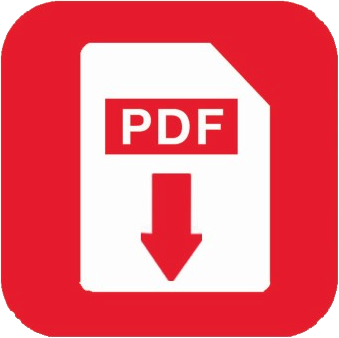 Download Abstract Book
S. No

Volume-7 Issue-1, March 2018

, ISSN: 2277-3878

 (Online)




Published By: Blue Eyes Intelligence Engineering & Sciences Publication Pvt. Ltd.

Page No.

1.

Authors:

Shashi Saxena, Anupama Sharma

Paper Title:

Assessing Energy Preservative Measures and Substantial Parameters for Optimizing Cooling Performance in Atrium Buildings

Abstract: Atrium nowadays is applied extensively by professional designers and owners to bring various benefits such as adequate daylight, circulation spaces and surfaces for landscape applications. One of the most significant problems regarding this popular architectural feature is the space conditioning of atriums which has relatively large volume compared with traditional commercial and institutional spaces. This may lead to high energy consumption, if atriums are fully conditioned unless effective design strategies are implemented. It is often very difficult to achieve high thermal comfort and low energy consumption at same time. The potential for energy conservation through severe control of indoor temperatures strengthen the examination of the applicability of the universal values of comfort temperatures recommended by international comfort standards. The aim of this paper to assess energy conservation measures, which supports to conditions of the thermal environment and has contributed to achieve architectural design features. Systematic investigation of factors for energy conservation via literature review helped to reveal about the design features which have influenced in developing comfortable environment; daylighting, acoustics, natural ventilation and thermal control have been identified as environmental factor in rolling out the architectural features in atriums. The result would help to optimize at initial design stage the controlled environment and would provide valuable feedback to help architects and designers to identify the most energy efficient atrium building type.

Keywords: Atrium, Energy Conservation, Daylight, Thermal Environment.


References: 

"Proceedings of the 14th International Conference on Man-Machine-Environment System Engineering," vol. 318. 2015.

Andamon, "Thermal comfort and building energy consumption in the Philippine context," … -The 23rd Conf. Passiv. Low Energy …, no. September, p. II547-II552, 2006.

Sayigh, Ed., "Renewable Energy in the Service of Mankind Vol II," springer, 2016.

"Cybersecurity | WBDG Whole Building Design Guide." .

Engineers, "Nonwoven Fabric for Apparel Insulating Interliner," pp. 3–6, 2010.

Tabesh and B. Sertyesilisik, "Focus on Atrium Spaces Aspects on the Energy Performance," pp. 54–59, 2015.

Al, M. Arif, M. Katafygiotou, A. Mazroei, A. Kaushik, and E. Elsarrag, "Gulf Organisation for Research and Development Impact of indoor environmental quality on occupant well-being and comfort : A review of the literature," Int. J. Sustain. Built Environ., vol. 5, no. 1, pp. 1–11, 2016.

M. Esther and M. L. Sagada, "AN EVALUATION OF THERMAL COMFORT CONDITIONS IN AN URBAN ENTERTAINMENT CENTRE IN HOT-DRY CLIMATE OF NIGERIA .," vol. 2, no. 1, pp. 55–74, 2014.

"Atria Systems _ WBDG Whole Building Design Guide." .

"Role of atrium geometry in building energy consumption_ the case of a fully air-conditioned enclosed atrium in Cold Climates, China." .

F. O. R. Medical, E. Physics, and C. Sciences, "QUEENSLAND UNIVERSITY OF TECHNOLOGY SCHOOL OF PHYSICAL AND CHEMICAL SCIENCES MODIFICATION OF ATRIUM DESIGN TO IMPROVE," no. December, 2001.

S. & D. Lash, "Daylight in Atrium Buildings_ A Critical Review_ Architectural Science Review_ Vol 50, No 4." p. Pages 301-312 | Received 01 Jun 2007, Accepted 26, 2011.

WBDG, "Atria Systems | WBDG Whole Building Design Guide." [Online]. Available: https://www.wbdg.org/systems-specifications/building-envelope-design-guide/atria-systems.

"Daylight Factor | Daylighting Pattern Guide." .

Energy, "Chapter 2 : Lighting energy in buildings Topics covered," pp. 17–40.

2.

Authors:

K. Gowthem Raj, J. Selvakumar, M. Amarnath, K. Balamurugan, N. Sekar Pandiyan

Paper Title:

Study and Application in Renovation of Hill Transport

Abstract: To study and analyse the existing pavements by means of using several methods. Generally, it is an idea to renovate the pavement when there is some possibilities. This study is concerned to predict the existing road in hill station. The work initially starts from survey on existing pavement and their condition ie., it may include culvert ,pavement dimensions, road width etc,. After the process of surveying we use L.S and C.S method to find the road level. It may help to make the horizontal alignment upon the road. Finally, the designing process is carried out. At pavement design ,we consider number of conditions over the project. This study mainly notifies whether any possibility to renovate the existing roads and also we used some software to analyse the data regarding the pavement. The application of this project are 1.Minimum distant 2.Easy accessible 3.Time consideration. Apart from that we have refered several journal to gain some ideas in renovation and also gave possible advantages over renovation of pavement.

Keywords: Renovation, Pavement, Hill station, Horizontal alignment, Survey.


References:

"Widening and Renovation of Hill RoaD Pavement" by P.Gowtham, K.Mahendran, R.Vignesh, R.Priya, V. Mathavan and Dr. D. Vijayalakshmi.

"Road Renovation and Maintenance: a case study of East Coast Road Project" by ThillaiRajan A.
http://ijrte.org/wp-content/uploads/2017/08/IJRTE.png
0
0
IJRTE Journal
http://ijrte.org/wp-content/uploads/2017/08/IJRTE.png
IJRTE Journal
2018-02-14 14:39:08
2018-11-23 08:19:19
Volume-7 Issue-1